Software Development
The term "Computer Software Development" refers to a process of conceptualizing, writing and maintaining the source code in order to develop a program that can be easily implemented in the working model of an organization and actually revolutionize the entire operation. The computer software development is a thoughtful process wherein the developer needs to be quick in understanding needs & requirements of E-Governance. After the thorough analysis and evaluation of exact requirements, our developer writes down strategies and methodologies that can help in the realization of goals as expected. Once the methodologies are chosen and set, the careful phase of implementation of the entire planning is done. Finally, the outcome is tested followed by maintenance services that needs to be updated regularly.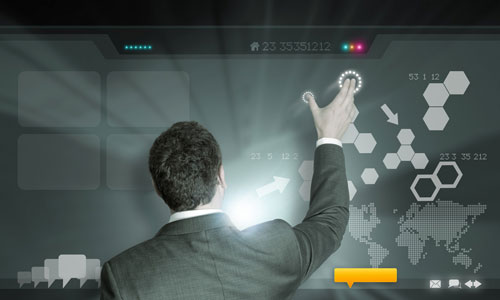 Real Act Technology offers expertise in following areas of specialization
1. Custom Software Programming
2.Software Design
3.Software Maintenance and Enhancement
4.Instructional Design
Real Act Technology India: Software outsourcing company and custom software development services
Real Act Technology India is a part of Real Act Technology India Group - a respected software outsourcing company providing custom software development services and helping companies to get qualitative solutions. As an CMMI 3 software outsourcing company, we focus on latest business applications, application management, and IT services providing effective customized software solutions by using universal-accepted technologies such as .NET, PHP, LAMP, Silverlight, Sharepoint, Ajax and others.
Our ability to create result-oriented solutions are strengthen and empowered a pool of a highly talented and skilled professionals developers. Real Act Technology India is a highly equipped web development center giving growing opportunities to expand their knowledge and skills as per the changing requirements and market trends.
With our quality hands-on experience in computer and custom software development services, Real Act Technology has already created a number of solutions in relation to fulfillment of needs pertaining to different industries including travel & tourism, real estate, art & entertainment and such others. We promise and deliver end-to-end and cost-effective solutions for companies and give them a fair chance to gain better than they are getting now.
Featured Technologies
Java Application Development
Complexity, technology and economic feasibility are the major obstacles faced by the Java application development companies. Apart from the above mentioned problems there are other obstacles
.NET/ Sharepoint Development
Complete .NET and Sharepoint solutions await you at Real Act Technology. Give shape to your online dream with our turnkey software development solutions. Our competitive rates will make you smile.
AS 3.0/ Flex based Development
Ask us for all your AS 3.0 and Flex based requirements. Let our expertise in these cutting edge technologies help your business surge ahead and shine bright in cyberspace.