Web Hosting
Website hosting simply means placing your website on the server. They own in the space provided by web hosts for the use of their E-Governance.
Website hosting simply means placing your website in the space provided by web hosts on their server so that it is accessible via w.w.w.Space for the use of their E-Governance as well as providing internet connectivity, tipically in a data center. Web hosts can also provide data center space & connectivity to the Internet for servers they do not own to be located in their data center, called colocation. A web hosting service is an Internet service that allows the companies and individuals to provide their own web sites accessible via World Wide Web.
For personal web pages only a single page hosting is sufficient. A complex site calls for more comprehensive package that provides data base support & application development platforms (eg.php, java, ruby on rails, ASP.NET & Cold fusion) These facilities allows the customers to write or install scripts for applications like forums & content management. For e-commerce SSL is highly recommended.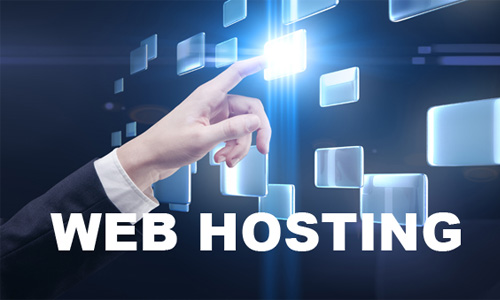 A customer needs to sort out the requirement of the application to choose what kind of hosting to use. Most web-hosting providers provide Linux MySQL, Apache & PHP/ Perl/ & Python. A typical configuration for Linux server is lamp platform, Linux, MySQL, Apache & PHP/ Perl/ Python. The web-hosting client may not to have other services, such as e-mail for their business domain, database or multimedia services for streaming media. A customer may also choose windows as the hosting platform. The customer still can choose from PHP, Perl & Python but may also use ASP.Net or classic ASP.
Why Real Act Technology
Real Act Technology Internet services offers a variety of hosting services to support and manage your company's internet presence. What places us on an edge is our ability to provide secure, custom managed hosting services for your business. Our E-Governance know that their sites are safe & the information & data flowing in and out of them is protected from any unauthorized access.
Once you decide to use us, we will begin the information gathering process, we will e-mail you a questionnaire designed to pinpoint your goals, style, functionality needs, and etc. The total cost of your web site will depend on the number of pages you require & other features you may want to include. We can provide you a detailed estimate so you will know your exact cost before project begins.
Limited oceans: our experience engineers do all updates to the software running the web server & running your web site.
Firewall protection: our services are protected by firewall controls to prevent malicious attacks on your web site.
Physical protection : secure facility, card-key access, locked and monitored server tracks.