Web Development
Real Act technology provides professional website design, development and maintenance services. We have team of 20 skilled web designers and developers complete various website projects from brochure sites to multi-functional web sites. We provide complete front-end and back-end development based on the latest technologies and industry trends.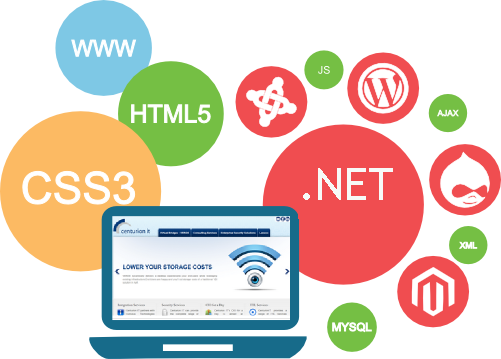 Real Act aim at keeping interfaces simple and easy-to-use. We pay attention to various aspects to ensure positive user experience.User-friendly interface,Intuitive navigational schemes,Task-oriented workflow,Accessibility standards
Our Developers are able to create dynamic, highly interactive and functional websites, making cutting-edge technologies effectively back clean interfaces. We offer our E-Governance a full spectrum of back-end development including dynamic page generation, database design and development.
We Expertise In :
Client Side Coding
1.CSS
2. XHTML
3.Javascript
4.AJAX
Server Side Coding
1.PHP
2. ASP
3..NET
4. CGI and/or Perl
5. Java, e.g. J2EE or WebObjects
6. Database Technology
7. MySQL
8. Microsoft SQL Server
9. Apache Derby
10.Oracle
Some of the basic characteristics of our development process are:
1.Complete customization
2. Seamless integration and minimal loading time
3.Search engine best practices compliant
4.Zero malpractice
5.User friendly and easily manageable
6.Fully tested before final release
We have highly skilled and experienced web developers and been offering web development and custom application solutions for close to a decade, one of the earliest starters. Whether it is web applications, e-commerce solutions and integration, payment gateways, content management systems, sales CRM or newest technological platforms, we have done it over and over again. Real Act Technology is a trusted name in creating unique, custom web application development services at affordable rates.